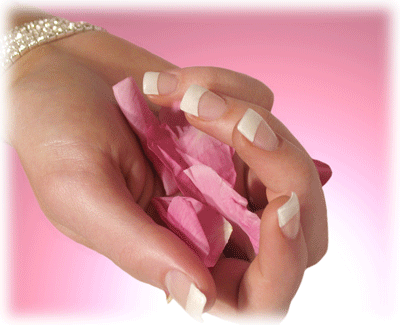 MANICURE
Acrylic Full Set Manicure
60 Minutes | $30+
Acrylic Fill
45 Minutes | $18+
Dip Powder Manicure
45 Minutes | $55
Classic Manicure
Beautify hands with nail shaping, warm hand soak, cuticle treatment, hand and lower arm massage, finished with polished or buffed nails. This quick service keeps hands looking beautiful from week to week.
Choose any OPI, CND or VINYLUX Weekly Polish to complement your look.
30 Minutes | $23
Nail art $5+
Spa Manicure
This wonderful service restores the balance to the senses. Exfoliation of the hands and arms with soothing body polish, warm moisturizing masque, paraffin dip to relax and hydrate the hands, an aromatherapy hand and arm massage, and shaping of the cuticles and nails. Finish with the polish of your choice.
45 Minutes | $33
Express Manicure
This condensed manicure combines a warm hand soak, cuticle treatment, shaping of the nails and polish. Terrific for a quick fix between full manicures or during hair color process time.
30 Minutes | $15
Sport Manicure for Men
A complete tune-up of the hands, nails and cuticles. Enjoy a relaxing hand massage followed by a natural nail buff.
45 Minutes | $23
Shellac Manicure | Gel Polish by CND
Like any quality polish application, the Shellac system features a Base Coat, Color Coat and Top Coat. Together with a UV Lamp, they comprise the breakthrough in resilient color that remains flawless for 2 weeks.
45 Minutes | $40
Benefits
14-Day Wear
No Nicks, Chips or Smudges
Zero Dry Time
Mirror Finish
Off in Minutes