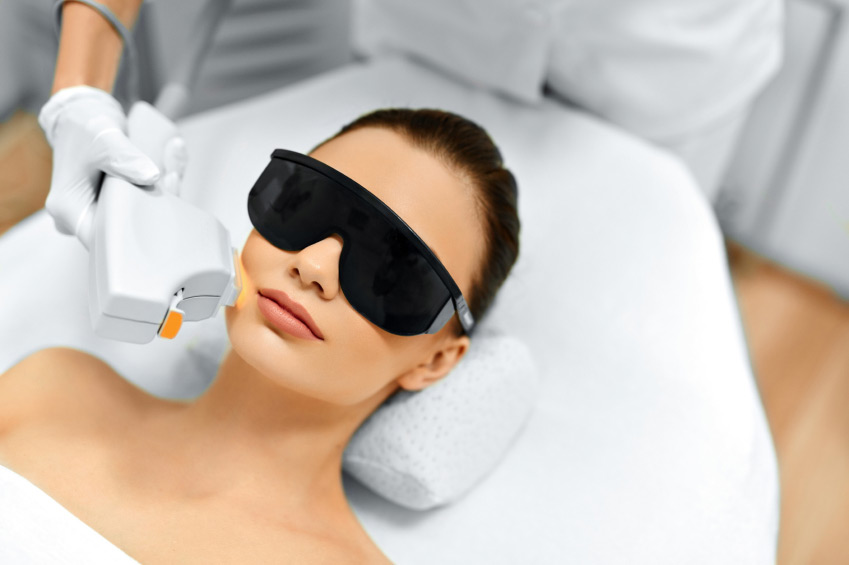 Elós Skin and Photo Rejuvenation
Combines Intense Pulse Light (IPL) and radio frequency to treat the appearance of sun damaged skin, Rosacea, age spots, skin tone and overall texture. Treatment also reduces acne, large pores, and improves scarring.
45 min | $250+
Benefits of Elós Skin and Photo Rejuvenation
Improves sun spots, age spots, dull complexions, uneven pigmentation, large pores, sun damaged skin, and early signs of aging
Improves red flushing skin, rosacea, and broken capillaries
Smoothens the skin with a more even tone
Minimal discomfort during treatment
Resume regular activities immediately
Frequently Asked Questions
How does the treatment work?
An intense light is applied as a series of gentle pulses to the treatment area. Without damaging the skin, the light penetrates the skin and is absorbed by the abnormally dilated vessels or pigmentation. Heat then impairs the targeted vessels or lesions, and the body begins a natural healing process. Lesions darken before they flake off or are absorbed by the body. Treatment can be done every 3 to 4 weeks.
What improvement will I see?
Our clients see a 70% to 90% improvement following a series of treatments. The skin will feel much smoother and appear to have a more even tone.
What is treatment like?
First, the treated area is cleansed and a cool gel is applied. Next, the light treatment is delivered accompanied by only a minor sensation of discomfort. After treatment, the gel is removed, the area is cleansed, and a sunblock is applied. For those with sensitive skin, a cool compression may be applied following treatment. Treatment time is 45 to 90 minutes.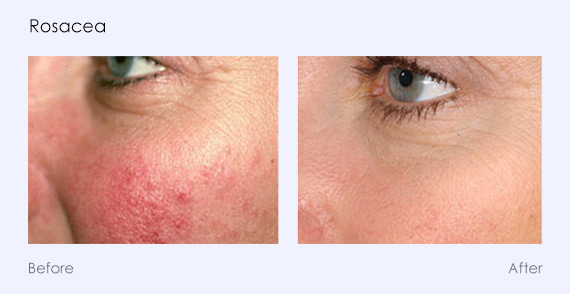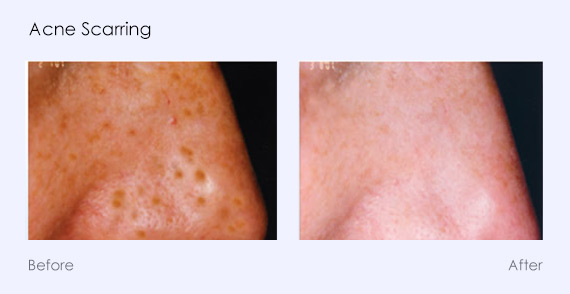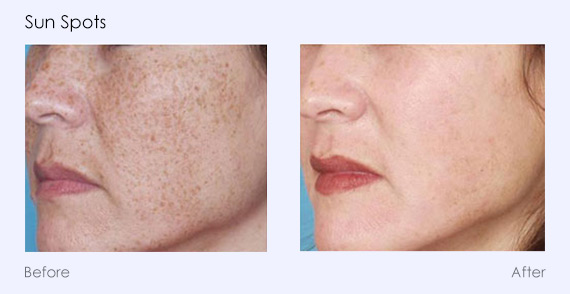 ReFirme Skin Tightening & Wrinkle Reduction
Uses Elós technology and combines laser light and radio frequency to tighten the skin. This laser lifting procedure stimulates long term collagen renewal as well as tightening existing collagen fibers, which gives an immediate firmed and toned appearance. Fine lines and superficial wrinkles appear softened and improved.
45 min | $250+