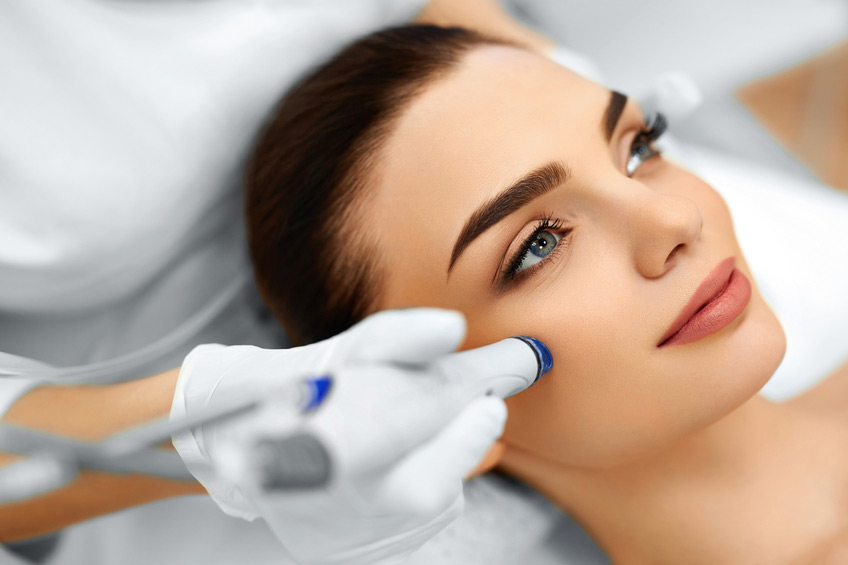 MICRONEEDLING
Microneedling is an innovative collagen induction therapy that allows your skin to use its own repair mechanism to regenerate and heal itself, creating an abundant amount of growth factors that re-instigate new skin, collagen – elastin fibers and blood supply.
We use a medical-grade state-of-the-art precision tool that penetrates the skin with sterile microscopic needles, stimulating the production of collagen and new skin cells – treating fine lines, wrinkles, acne scarring, superficial pigmentation and stretch marks to revitalize overall skin texture.
90 min | $250+
Induce the production of collagen and elastin fibers
Reduce the appearance of fine lines, pore size acne scars, and stretch marks
FAQs
What areas of the body can be treated?
Microneedling can be done on all parts of the body, including: face, neck, décolleté, arms, hands, legs, abdomen, and back.
How will I look after the treatment?
Most people will experience mild redness and mild swelling in a similar way as a mild sunburn for up to 24-48 hours and there may be minimal pin-point bleeding, depending on the condition being treated. Your skin will feel noticeably smoother and firmer and imperfections will be less visible. Depending on your skin condition, full effects won't be seen until a few weeks later, over the course of treatments set by you and your skin specialist. As everyone's skin heals differently collagen reproduction may take a few weeks.
How Many Treatments Will I Need?
Some patients only require a single treatment once per year to achieve optimal results. However, it is recommended for most patients to receive a series of 2-3 treatments spaced about 6-8 weeks apart.
For patients with deep wrinkles, advanced photo-aging, stretch marks or acne scars it is recommended to receive 6-8 sessions at 6-week intervals.
Who should not get Microneedling?
Medical microneedling is suitable for most skin types, but not suitable for patients who:
Have used Accutane (isotretinoin) within the last 3 months
Have open wounds, cuts or abrasions to the skin
Have had radiation treatment within the last year
Have a current outbreak of herpes simplex (cold sores) or any other infection or chronic skin condition in the area to be treated
Have areas of the skin that are numb or lack sensation
Are pregnant or breast feeding
Have a history of keloid, hypertrophic scars or poor wound healing
BB Glow Treatment
BB Glow Treatment is a semi-permanent foundation injected into the skin using nano needle technology, to give a flawless natural look. In only 3-4 sessions you can achieve glowing, radiant, seemingly pore less skin for up to 6 months.
Treatment is recommended every 2-3 weeks.
Other Benefits
Instant hydration of the skin
Gradual lightening of the skin
Reduces skin discoloration
Reduces appearance of pores
Reduce wrinkles and fine lines
Plumps the skin
Promotes collagen production
Will not clog pores unlike applying foundations or creams
Starting at $200
Package prices available of 3 & 6
Watch Our Client Get Our BB Glow Treatment!