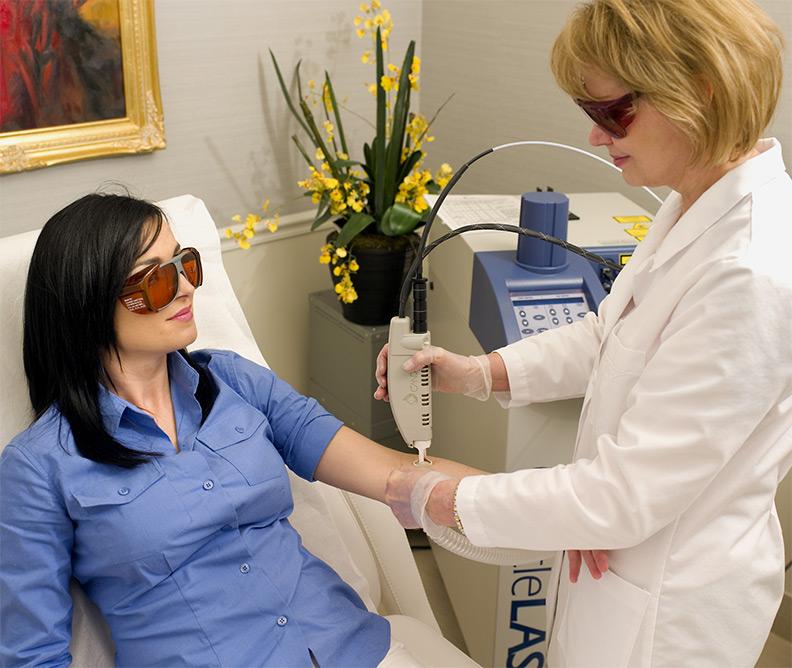 LASER HAIR REMOVAL
The Candela GentleLASE is a state of the art laser for effective Laser Hair Removal. It is recognized as one of the best hair removal lasers available. It's a revolutionary long-pulse high energy alexandrite laser that destroys the hair follicle, effectively treating unwanted hair, leaving the surrounding skin unaffected. The skin is further protected during treatment as cryogen is sprayed cooling the skin and providing patients with increased comfort.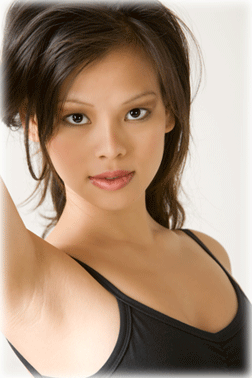 Benefits
Eliminates undesirable ha

ir from all parts of the body

Treats areas faster and effectively with the 18mm spot size

Replaces wa

xing, electrolysis and razors

Gets rid of razor bumps and ingrown hairs

Treatm

ent is safe with minimal discomfort

Immediate return to normal activities
Pricing
Pricing will be discussed during consultation. Per treatment and discounted packages are available.
Frequently Asked Questions
What is Laser Hair Removal and How Does It
 Work?
Laser hair removal is a non-invasive method eliminating unwanted hair. Short laser pulses are delivered to areas being treated, disabling a large number of hair follicles in less than a second.
Advantages of laser hair removal over waxing, shaving, tweezing and electrolysis include a slower rate of regrowth if any, less pain and fewer visits than electrolysis, minimizing the risk of an allergic reaction Less chance of ingrown hairs. No need to wax hair prior to treatment or growing it out either.
How Long Does a Laser Hair Removal Appointment Take?
Treatment time varies on the size of the area being treated. Facial areas, underarms and bikini are usually completed in under ten minutes; larger areas, including the legs or chest will require more time.
What will the area look like after it is treated with the laser?
The hair follicles that were treated with laser may still look the same and the hair may appear as if it is continuing to grow. You may continue to shave the area, or you may simply leave it alone. In approximately two to three weeks you will notice less re-growth, and unshaved hairs will start to fall out.
How 
many treatments will be needed?
The number of treatments required for optimal long-term benefits depends on the area you wish to have treated, your skin type and your hair's growth cycle. An average of 6 treatments, as hair grows in cycles and many factors influence its growth. Age, ethnicity, weight, hormones, diet, medication and metabolism all play a part in your hair's location, thickness and resilience.
Before Treatment
Please make an appointment for consultation to determine if you are an appropriate candidate for laser hair removal. Please do not wax, pluck or have electrolysis done for at least 4 weeks before your consultation/treatment. You may shave your hair up to three days prior to your treatment. Sun exposure, tanning or tanning creams should be avoided for at least 1 month before treatment. For upper lip treatment, please let us know if you have a history of cold sores or fever blisters.
After Treatment
The use of sunscreen is recommended on any treated areas exposed to the sun. If necessary, only shave treated areas between sessions.