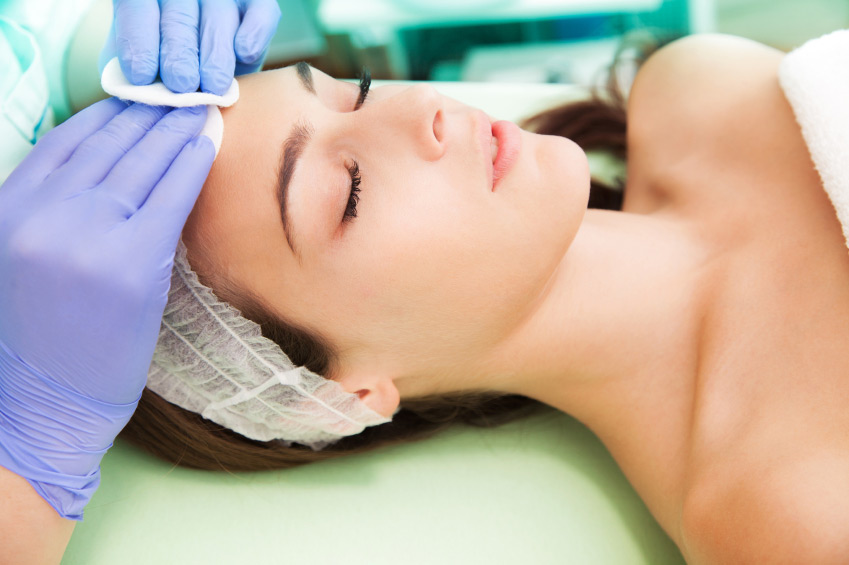 CHEMICAL PEELS
A Chemical Peel is a medical treatment used to improve the overall appearance of the skin. After treatment, aged, uneven, dull skin will slough off allowing new skin to regenerate, giving a smooth and more even tone to your overall appearance.
The treatment may be performed on various areas of the body and depending on the skin condition it may require a series of treatments, once every 2 – 3 weeks.
Clinical Designer Peels by Image Skin Care
This revolutionary line of professional peels offers immediate skin improvements within the initial treatment. These peels consist of concentrated amounts of anti-oxidants, cell-stimulating active ingredients and protective properties.
Benefits
Reduces facial blemishes
Smoothes out the wrinkles
Evens out skin tone
Reduces acne and acne scars
Improves collagen production
Clinical Couture Designer Peels
O2 Lift
This luxurious treatment infuses oxygen, plant-derived stem cells, peptides and a high concentration of enzymatic botanicals into the skin leaving it luminous, refreshed and rejuvenated.
Ormedic Lift
A blend of pumpkin, pineapple, papaya, and mango fruit enzymes and peptides in an organic aloe vera gel base; this non-chemical peel rebalances, regenerates and restores skin while comfrey plant stem cells recharge your skin's stem cells helping to maintain youthfulness of skin.
The Signature Lift
Our signature results-driven treatment combines vitamin C, hydroxy acids and enzymes to speed up cellular renewal. New technology of centella stem cells support rosacea/redness prone skin and botanical detoxifying an energizing complexes give noticeable results in just one session.
Lightening Lift
Uneven complexions have met their match. This results-driven Treatment combines the most innovative and effective botanical brighteners luminescence and seashine with echinacea plant-derived stem cells and anti-aging peptides immediately leaving the skin younger looking and luminous.
Wrinkle Lift
This ultra-resurfacing blend of glycolic acid and retinol visibly reduces the appearance of fine lines and wrinkles leaving skin firm and revitalized. Buddleja stem cells reduce inflammation and diminish photo-aging, botanical coffee and peppermint energize, while eucalyptus and ylang ylang purify the skin.
Acne Lift
A potent blend of alpha and beta hydroxyl acids blended with lilac plant-derived stem cells to reduce blemishes, redness and diminish post breakout dark spots. Detoxifying ylang ylang and eucalyptus purify oily skin and effectively treat and heal acne lesions.
Beta Lift
This powerful non-blended beta hydroxy acid treatment quickly and effectively targets and improves grades III and IV acne.
Perfection Lift
An exclusive blend of exfoliating agents is combined with powerful antioxidants, correcting peptides and plant-derived stem cells to create "perfection" when treating advanced pigmentation, acne and aging conditions.
TCA Orange Peel
A physician-only TCA/salicylic acid peel that aggressively treats aging and sun-damaged skin. A single application reveals a new you!
VI Peel
New generation of chemical peels improving the tone, texture and clarity of the skin while targeting aged, pigmented, scarred and acne prone skin.
Reverse skin aging and get younger and healthier skin in just 7 Days!
Each treatment includes a specially formulated post peel kit which is an essential component for treatment success, ensuring superior results to improve the skin.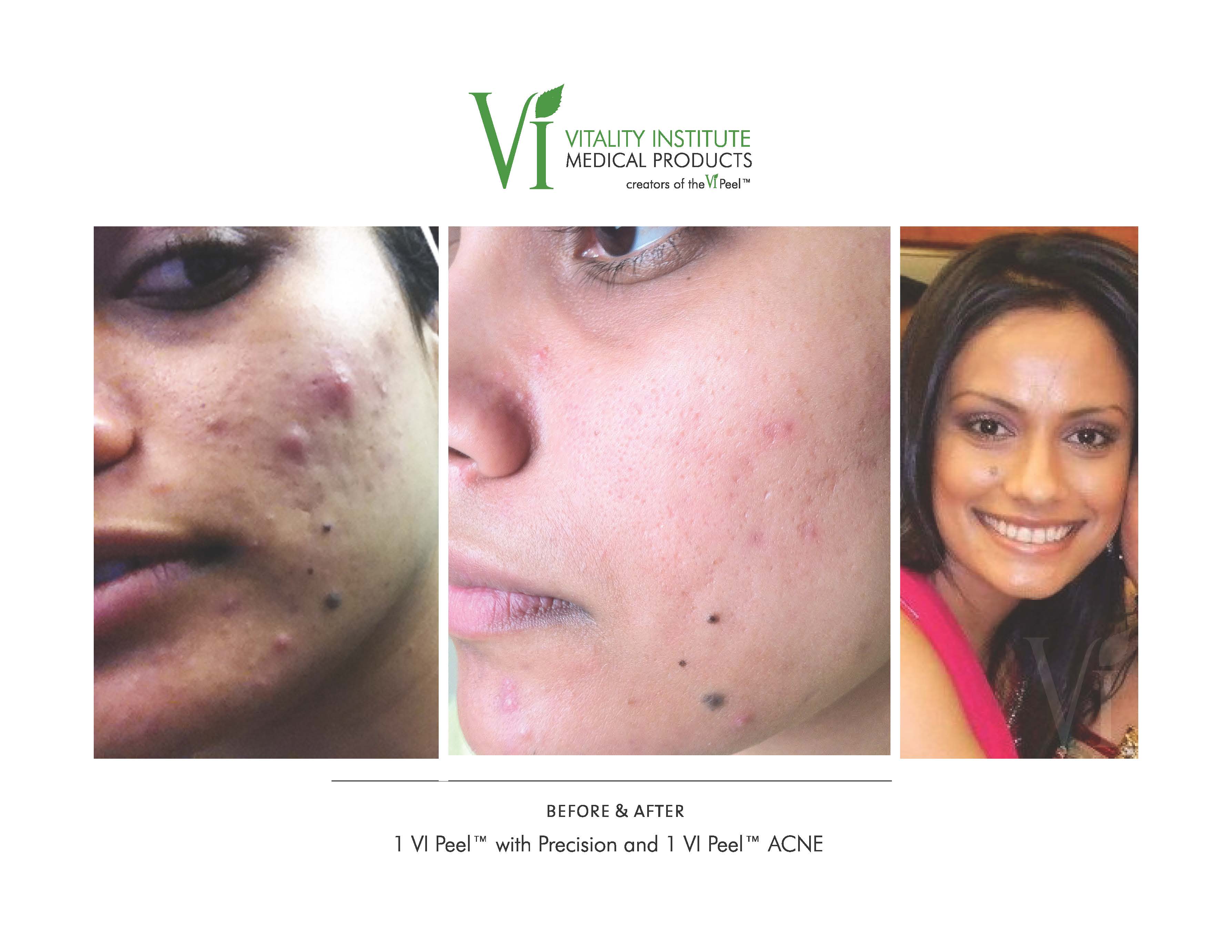 Benefits of VI Peel
Improves the tone, texture and clarity of the skin
Diminishes the appearance of skin discolorations
Reduces the appearance of pore sizes
Softens the appearance of fine lines and wrinkles
Clears acne skin conditions
Stimulates fibroblast activity, increasing collagen and elastin production for firmer skin
Anti-Aging
Reverse the effects of sun damage, environmental factors and time, to enhance your skin's natural beauty.
Acne Prone
Address the main causes of breakouts, killing p. Acnes, clearing impurities and calming inflammation.
Hyperpigmentation
Dramatically improve melasma, PIH and UV induced hyperpigmentation.
Sensitive Skin
Improve sensitive skin conditions including rosacea, eczema and psoriasis.
Comfort
Virtually painless peel experience.
Convenience
Takes less than 20 minutes allowing you to return to normal activities immediately.
Minimal Healing Time
Enjoy healthy, youthful, beautiful skin in about one week!